Sunday brunch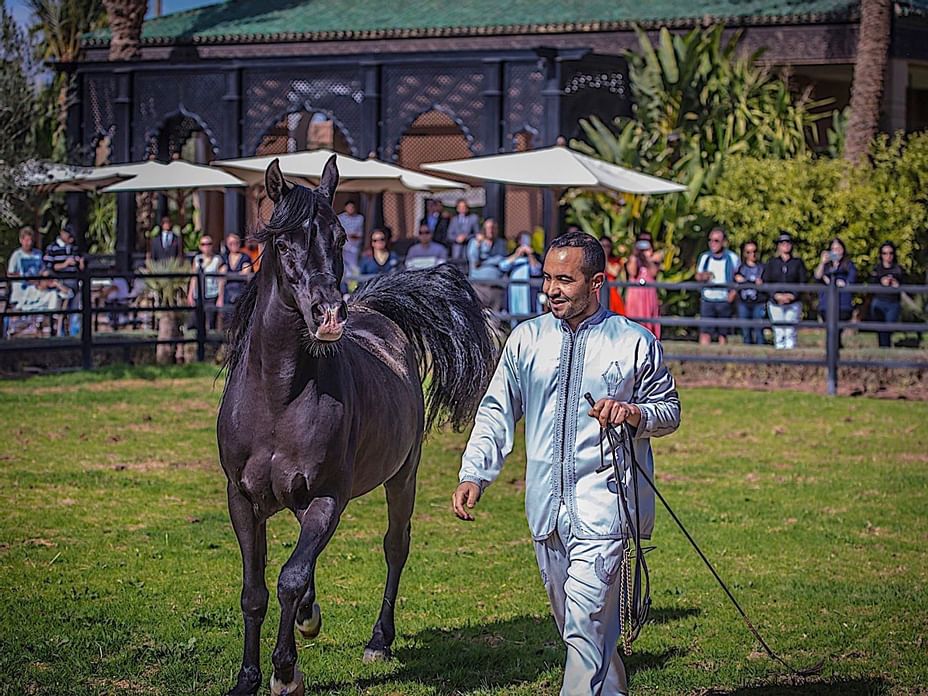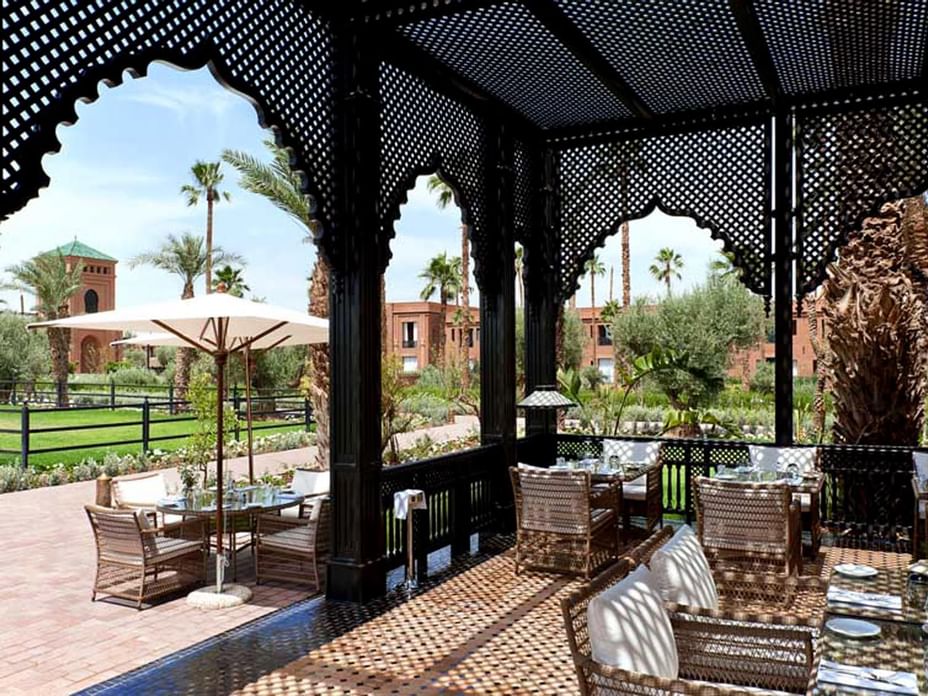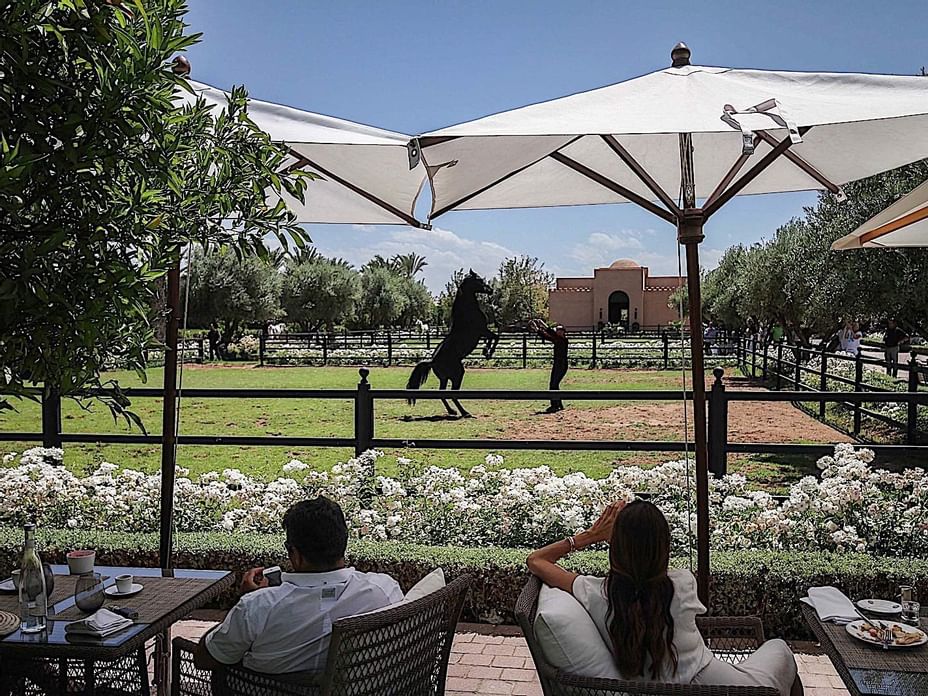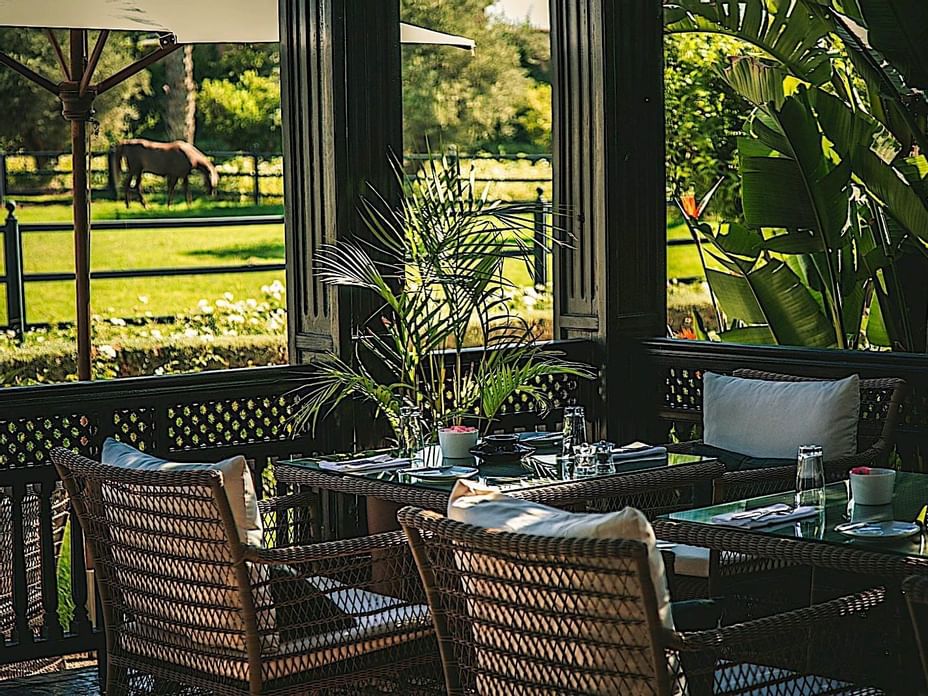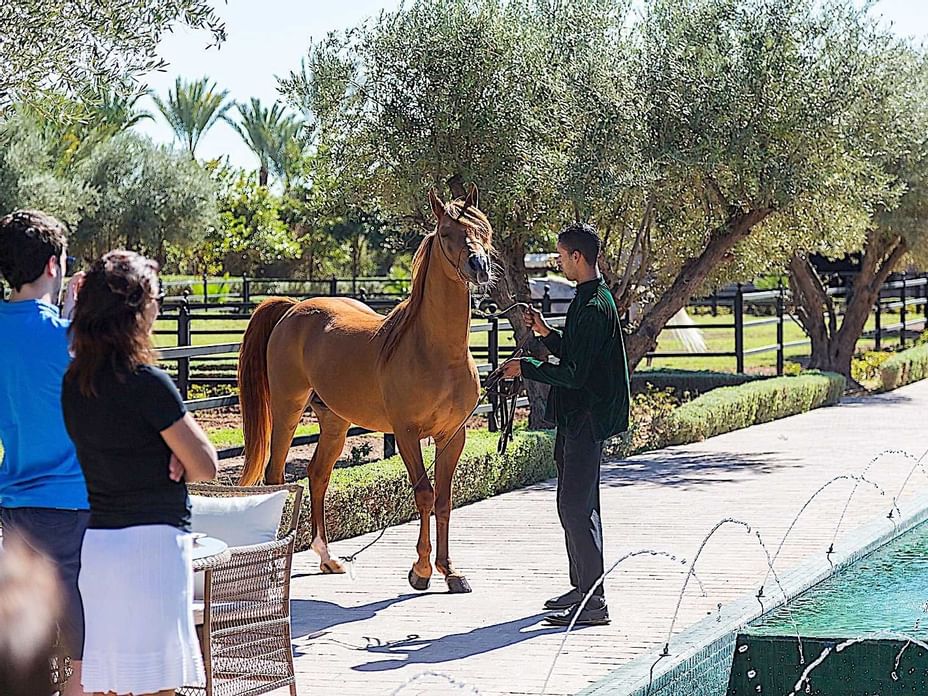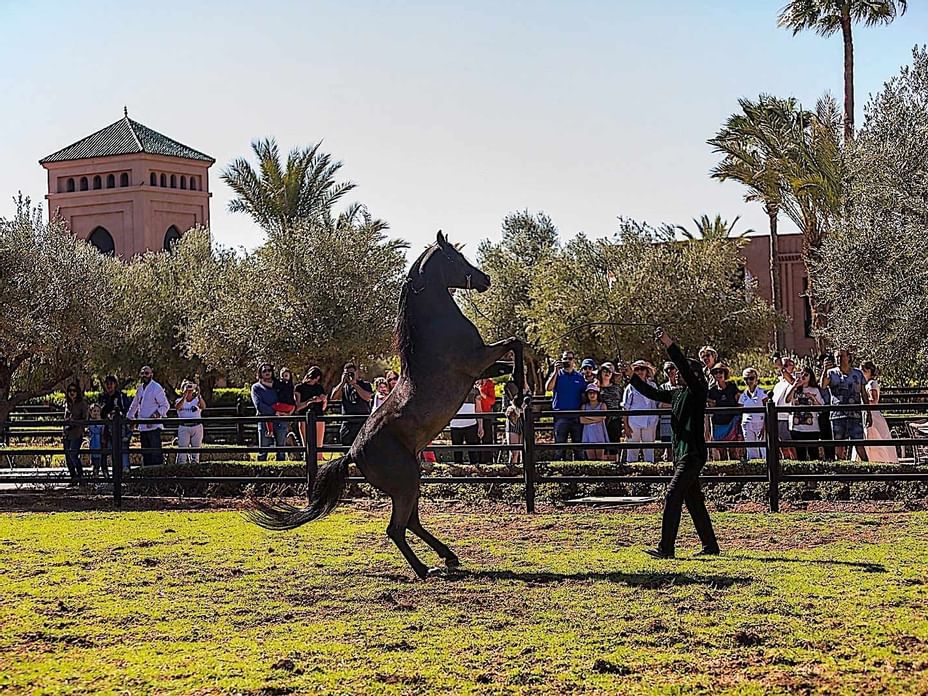 Every Sunday, Selman Marrakech invites guests to join for our famous brunch at Le Pavillon, an enchanting break in the day where our guests can taste a Moroccan and International buffet and relax under the Moroccan sunlight.
A brunch in Marrakech among Arabian thoroughbreds
In the heart of the lush gardens of Selman Marrakech, Le Pavillon hosts one of the most renown brunches in the Ochre city. Unique in the world, the parade of Arabian thoroughbreds in this majestic setting makes this tasting even more magical. All will enjoy the beauty and grace of these horses, while tasting fine local specialties.
A wide choice of delicious dishes
The brunch at Selman Marrakech proposes a buffet with a wide selection of sweet and savoury dishes. From Moroccan salads to refined verrines, from sushi to grilled lobster, guests are able to choose among various delicious options and observe live cooking demonstrations as the tajines are simmering on the buffet. To finish the meal on a sweet note, countless desserts await the most avid gourmands.
Sunday brunch at Selman Marrakech is a unique experience, a weekly rendez vous not to be missed.
1580 MAD per person, including a glass of champagne.
Information & reservation: +212 5 24 45 96 00 or restauration@selman-marrakech.com