Luxury well-being spa in Marrakech
Unique in Morocco, The Chenot Spa Selman Marrakech offers your mind and body a new approach to regain its biological rhythm and balance. Our luxury hotel is one of the 6 palaces in the world to have a Spa Chenot. Treat your body to the best in our unrivalled spa in Marrakech.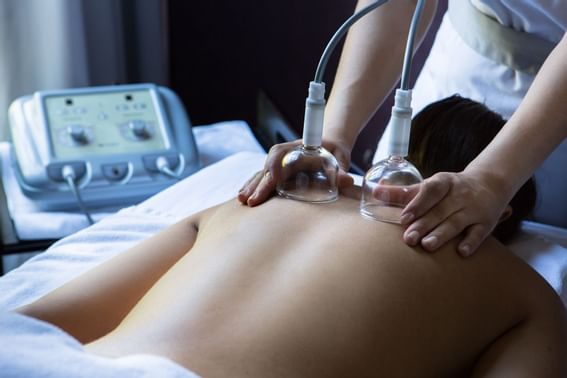 Aesthetic biontology
To activate the process of elimination of the toxins in the body, Chenot Spa offers treatments aimed in releasing the energy blocked within the body, with a draining and toning effect.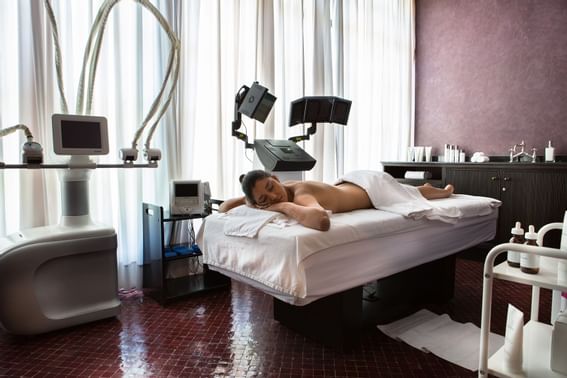 Aesthetic treatments: bio-energetic body
A series of different massages adapted to your body's needs: relaxing, energetic, draining or even prenatal, will relate to specific areas of your body, such as connective tissues, feet and hands, scalp or cellulite. The adapted instruments, such as suction cups, are used to enhance the draining effect of the massage.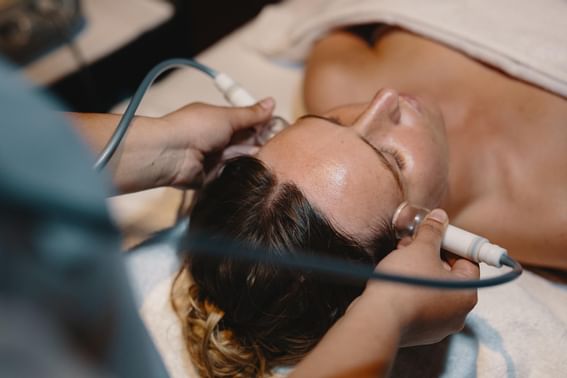 Aesthetic treatments: bio-energetic facial
As for those of the body, the facial treatments developed by Dr. Chenot's aesthetic biontology are adapted to every guest's skin condition and needs. Whatever your face needs, the therapists specialised in Chenot treatments will provide you with a personalised care.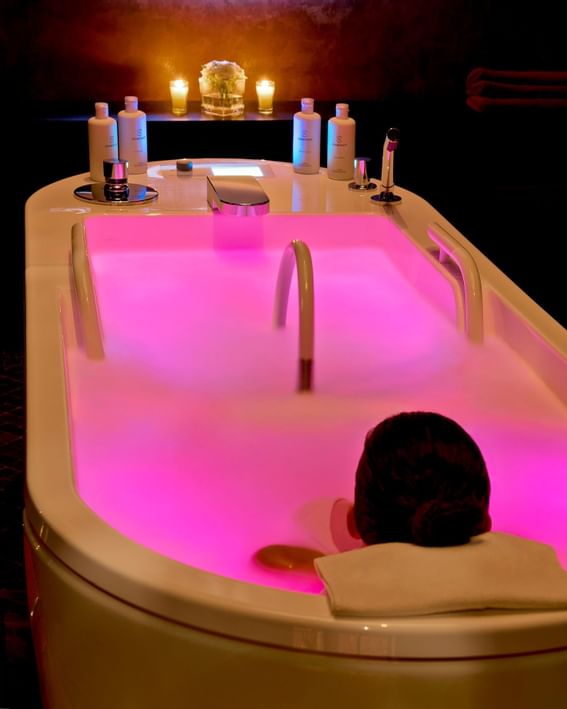 THE HYDRO-BIONTOLOGY
Chenot Spa also proposes a hydro-energetic cure meant to revitalise the body and mind. It will restore the correct circulation of fluids throughout the body thanks to the combination of hydro-aromatherapy, phyto-fangotherapy and jet shower.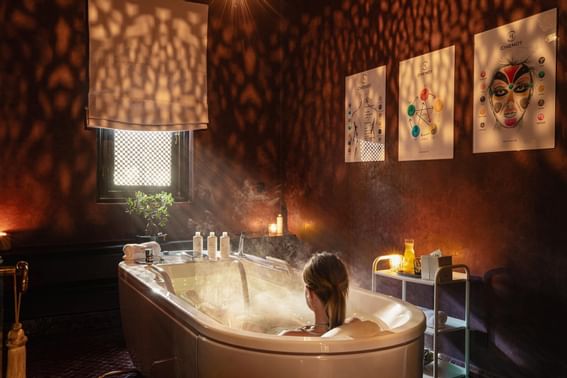 CHENOT HEALTH & WELL-BEING PROGRAMS
The therapy takes place over a period of 3 to 10 days. Based on an individual assessment, various personalised treatments will be proposed in order to restore the balance of the body and work on specific issues such as anxiety, fatigue, weight excess, or else. Along with the treatments, a specific diet is created and Biolight cuisine is served in the hotel's restaurants and is designed following strict nutritional rules in order to assist the purification process, making the body alkaline.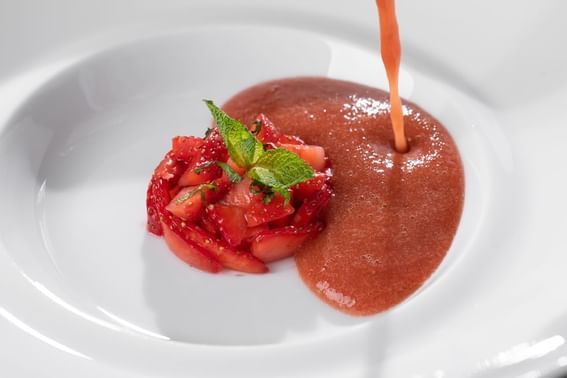 BIOLIGHT CUISINE
The diet plays an important role in the Chenot method in restoring the body's balance by expelling the toxins. Biolight cuisine is built around light food (fruits, vegetables and animal protein). It helps the guest developing healthy eating habits and if needed triggering a long-lasting weight loss.
MEMBERSHIP PROGRAMS
For non-residents, The Chenot Spa offers you an annual and quarterly subscriptions combining fitness and well-being.
Enjoy a tailor-made program, a personalized assessment, our high-tech equipment and access to the spa pools, to the various group classes, as well as a 20% discount on all Chenot treatments and programmes, and special offers on your stay at Selman Marrakech.
Annual subscription at MAD 18,000 per person.
Quarterly subscription at 10,000 MAD per person.
Annual duo subscription at 14,000 MAD per person.
Ultimate beauty and well-being experience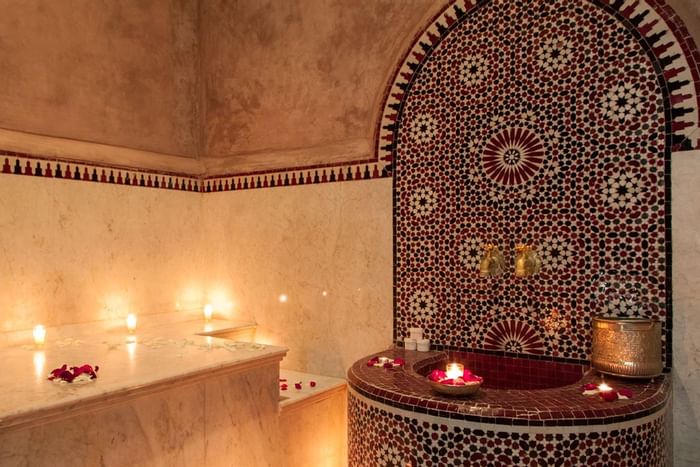 Traditional Hammam
Let yourself be tempted by the benefits of a traditional scrub with black soap and the Rhassoul ritual.
The Rhassoul is a Moroccan clay renown for detoxifying the skin. This ritual offers a softer skin, freed of any impurities.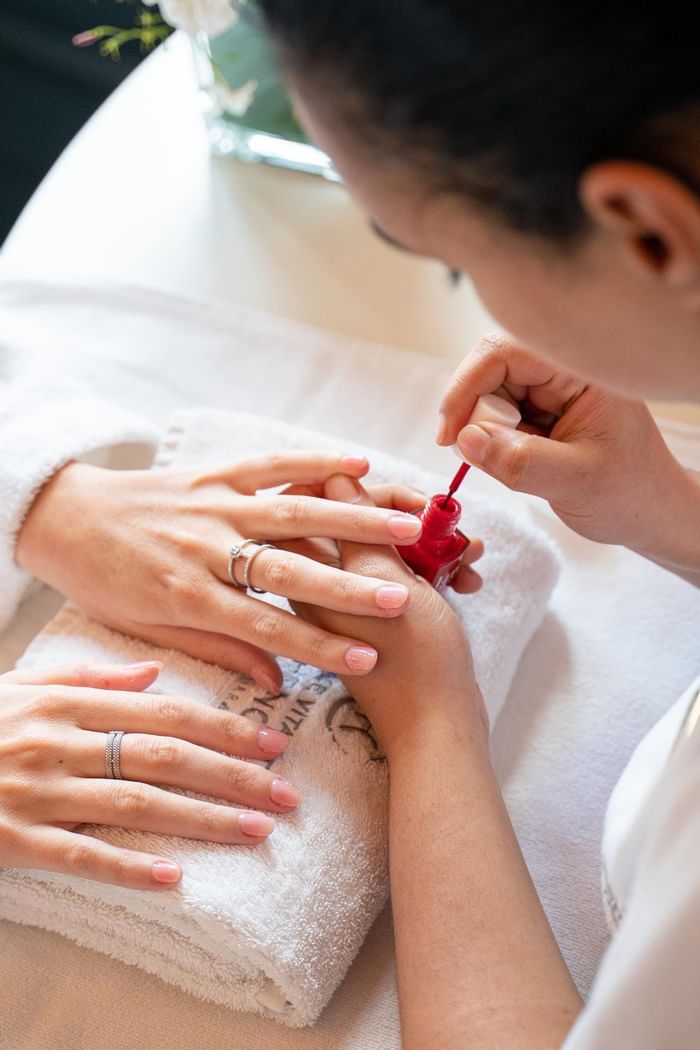 A SPACE DEVOTED TO BEAUTY
In addition to the aesthetic biontology treatment that is specific to Chenot Methodology, The Chenot Spa also offers various aesthetic treatments from hand and foot beauty treatments, manicures, pedicures, hair dressing and more. Our services will help you revealing your beauty in a peaceful and relaxing atmosphere.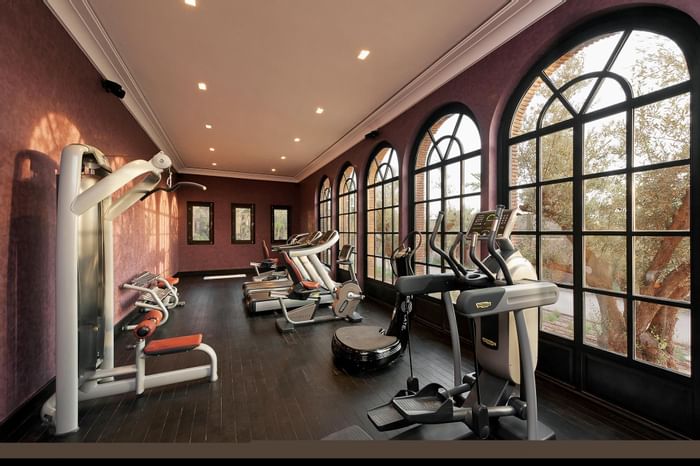 Fitness
Enjoy the fitness and aqua gym classes, Pilates and tonic yoga, or use the high-tech machines at your disposal such as the Vacu Power, ideal if one wants to get rid of stubborn cellulite or the Power Plate, a vibrating plate that stimulates various muscles, sculpting and strengthening the silhouette.
Our coaches offer you personalised trainings based on your needs and targe
The Chenot Spa opens daily from 9 a.m. to 8:30 p.m.
Reservations and information: