Le Pavillon restaurant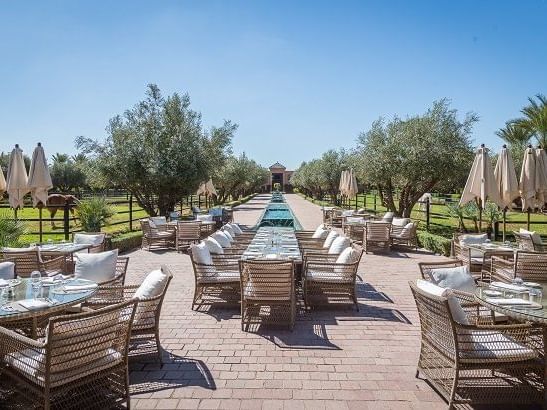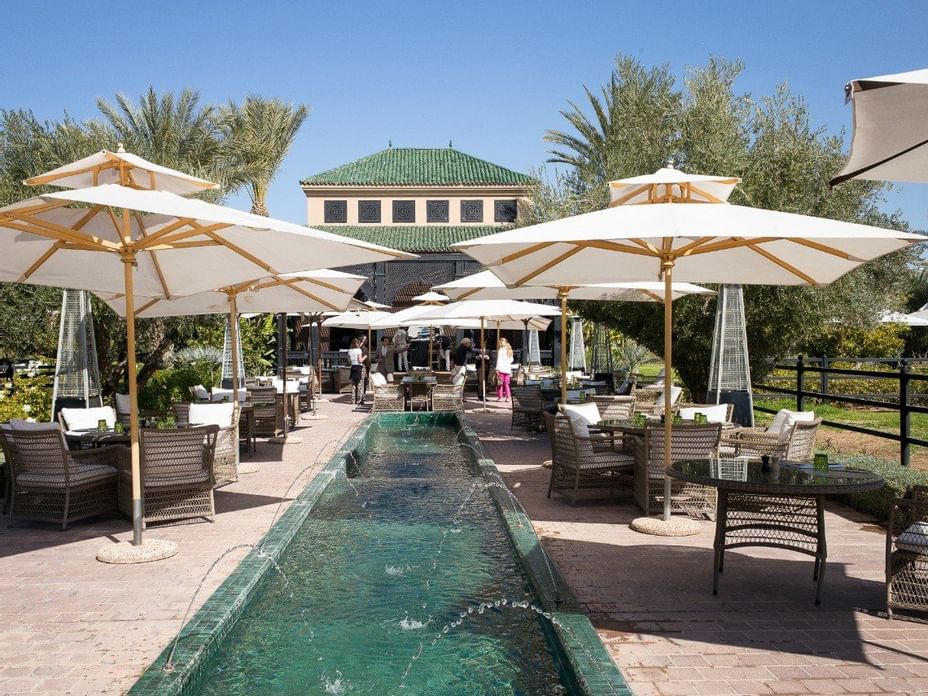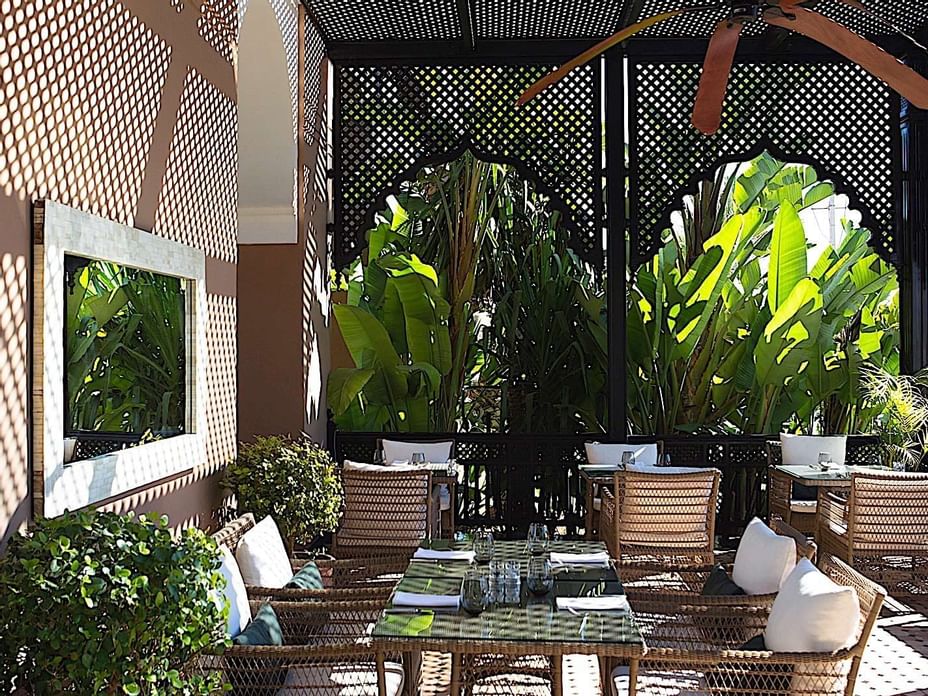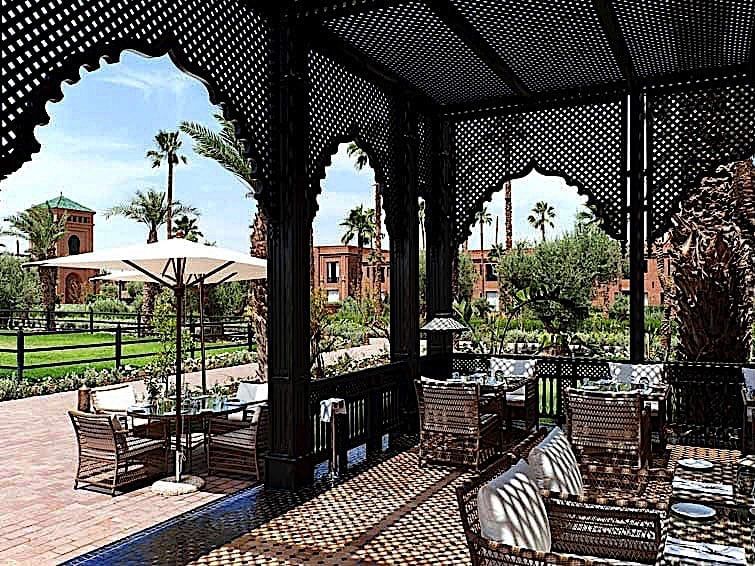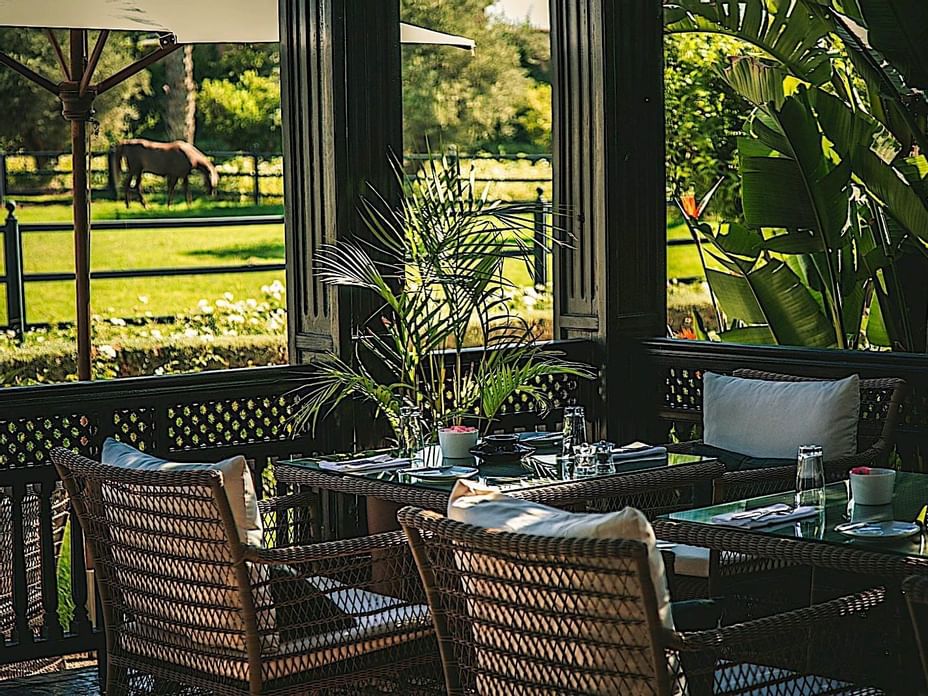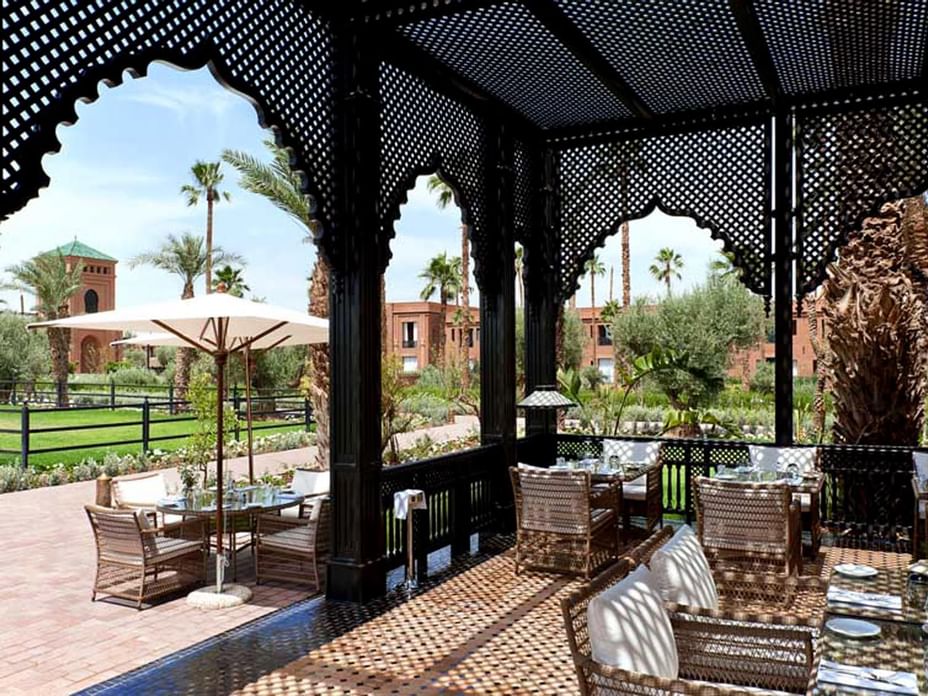 Take the time to savour a sunlit cuisine that celebrates flavours at Le Pavillon. Ideally located in the gardens of the property, it offers an exceptional view of the paddocks, and gives the chance for its guests to watch the Arabian thoroughbreds walk around in freedom.
Mediterranean cuisine full of flavours
The menu of Le Pavillon is resolutely oriented on the flavours and tastes of Mediterranean cuisine. Fresh and flavourful, the dishes are perfect to enjoy a on a sunny day in the Ochre city.
An exceptional setting: the gardens of the hotel Selman Marrakech
The greenest of settings is located in the heart of our hotel's gardens. Walk down a few steps to relax by the beautiful 80-metre long pool.
Our brunch is served every Sunday at Le Pavilion.
Information & reservation: +212 5 24 45 96 00 or restauration@selman-marrakech.com