Tailor-made events
The elegant and refined setting and the charm of the Arab-Moorish architecture make our palace the perfect setting for all your events in Marrakech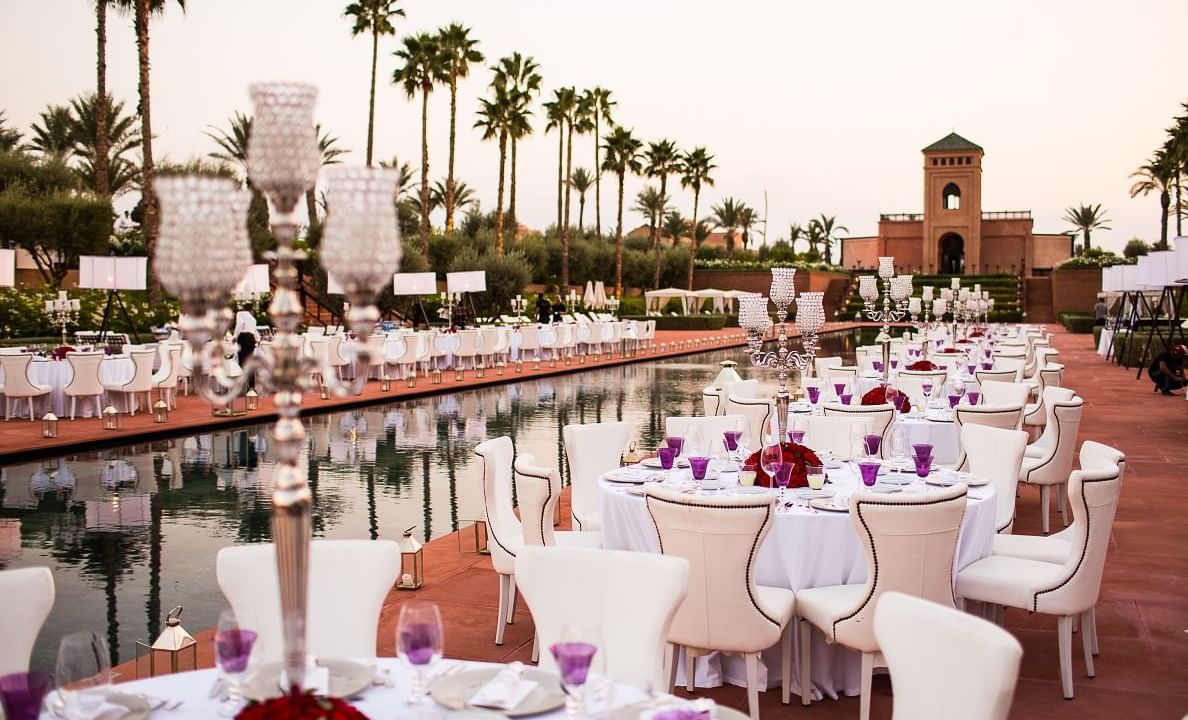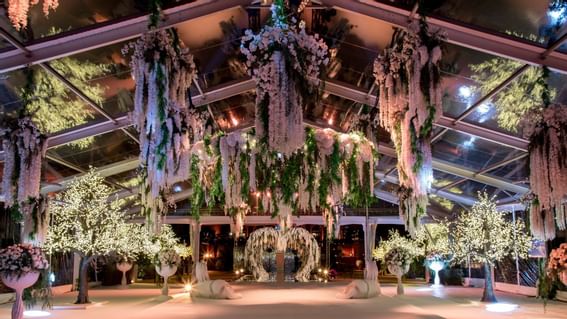 Lasting memories for happy couples
The union of two people is a precious moment that deserves the utmost attention. At Selman Marrakech we wish to create lasting memories for the happy couple and their families to share, by proposing the outstanding setting that is the property. Every love story is unique, and that is why here, no two weddings are the same and our team makes sure to create the wedding that will align with our guests' wildest dreams.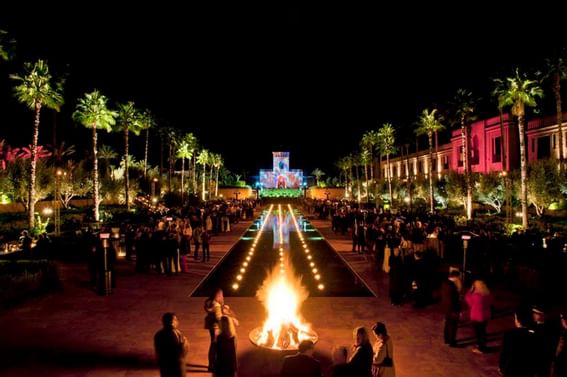 A Magical setting for an unforgettable event
Picture a special reception by the 80-metre long pool under the exceptional weather of Marrakech, immersed in the magic of the thousand and one nights, surrounded by lush nature. Selman Marrakech is one of the most beautiful settings one can hope for your private event or reception. Our talented team will take care of making all your dreams come true, while you only have to enjoy the moment.
Feel free to tell our dedicated team about all your desires, in order to make your private event in Marrakech unique and unforgettable.
Your professional event in Marrakech
In the heart of the hotel is a fully modular conference room of 130m2 equipped with the latest multimedia technologies. The sober but refined furniture will spread a serene atmosphere to facilitate the participants' concentration.
Coffee breaks are served in a 300m2 outdoor Andalusian patio, an ideal place to unwind and cool your mind before resuming a new working session.
The participants can take advantage of the hotel's facilities to relax and enjoy the exceptional setting of Selman Marrakech, while getting together to build a stronger team spirit.